Shipping and installation
Shipping and installation
Nuledo Cloud Chambers are manufactured with the highest precision and care for maximum satisfaction of our customers. However, our duty does not end in the manufacturing hall.
The price of shipping and installation depends on the final location and is not included in the price of the device. Contact us for a price offer.
The legacy of Nobel prize laureate, Charles Wilson, was newly refined with the latest engineering technologies and fine handcrafting into fully interactive, more advanced, and more personalised apparatus than ever before.
Nuledo Cloud Chambers are unique devices, that can visualise usually invisible particles of ionising radiation, which naturally surround us. In Nuledo Cloud Chambers you can observe particles smaller than individual atoms by a naked eye and explore the microscopic world defying the common sense. Only with Nuledo cloud chambers can secondary school and university students as well as the general public easily learn how the universe works on the microscopic scale.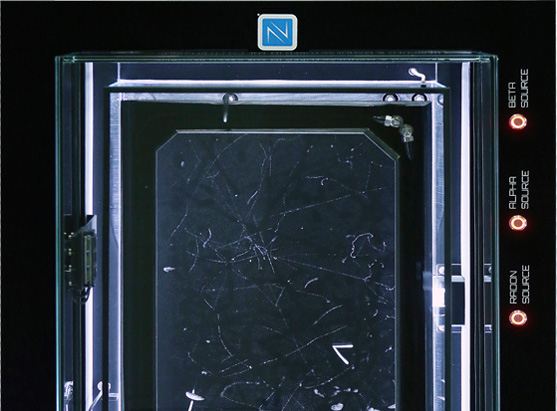 Interested in a cloud chamber? Contact us!